We Were Lost. We Don't Want You To Be.
Charlene Bidula
I started playing hockey in January of 2010 in a women's "learn to play hockey" class and have played every position (including goalie). I play as a forward for the Pittsburgh Puffins women's hockey team and also play on co-ed league teams occasionally. One of the best experiences I've had playing hockey were playing in
Draft Tournaments
, which are in cities all over the world, including Pittsburgh. If you ever have the opportunity to play in one, I highly recommend them!
I grew up playing softball, volleyball and basketball, and I've wanted to play hockey since I was a kid, but it was a little too expensive for my parents to let me get into. It's great that there are now many options for women of any age to learn the skills to play hockey and I was excited to try it later in my life.
My favorite hockey team is the Pittsburgh Penguins and my favorite players are Matthew Barnaby and Darius Kasperaitis. My most memorable hockey moment was attending the 2008 Winter Classic in Buffalo, New York. I loved hanging out with Pens fans and of course, the game itself. It was an awesome experience!
---
Sara Petyk
2011 NHL Winter Classic
When I'm not playing hockey I can be found touring Pittsburgh with my company Your Active City. We offer walking and biking tours of Pittsburgh, plus the Burgh Brewery Tour and Bike-the-GAP.com. In my spare time I'm also a proofreader at the University of Pittsburgh.

I've been watching hockey all my life and I was lucky enough to spend most of my high school years in the 1990s watching the Pens from Section B-26. For my 35th birthday I decided to finally learn to play and I became addicted instantly. I typically play defense, but I'm working on my shooting skills and like playing center when possible. I try to take a skills class each season and play in D-level coed leagues around the area.

My favorite team will always be the Penguins, but I do have a soft spot for the Canucks dating back to the 90s. My most memorable hockey moments are 1. sitting behind the goal (we changed seats a lot in those days) at the Civic Arena and watching Mario in the Stanley Cup playoffs split the North Stars defense and walk in to score, and 2. playing outside at Schenley Park in the snow with hockey friends.
---
Powered by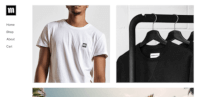 Create your own unique website with customizable templates.